Why is it so important to choose the right SEO consultant for your business? Because from soap to software, most consumers now search online before they buy anything!
The phenomenal growth in digital businesses and the explosion of online content over the past few years have revved up the importance of SEO. A website is the face of a company and the most valuable digital asset today. SEO enables better visibility of your website, higher organic traffic, and more business opportunities.
The second page (and beyond) of search engine results is jokingly referred to as the graveyard because very few people bother to go there! SEO ensures that your website occupies the top spots in search engine rankings. Whether your website sees a boom in traffic or lands up in the graveyard boils down to the quality of SEO. But with thousands of SEO agencies in India, choosing the right one for your business is essential.
Apart from boosting your online conversion rates, SEO professionals can also free up your time to focus on business growth. So before you seal the deal and choose your SEO agency, consider these factors to make the partnership work best for your business.
#1: Be Clear About Your Goals & Objectives
If you are not clear about what you want to accomplish through SEO, do not expect the consultant to produce miracles. Try to understand the scope & limitations of SEO. Just asking the SEO guys to increase the traffic to your website does not help. Higher traffic does not necessarily lead to higher revenues. Even the best SEO agency in India can only help if you have clarity.
Clearly outline what you want to achieve through SEO. Do you want better online visibility? Do you want to rank higher for certain specific keywords? What is the bounce rate on your website? Is the conversion rate good, poor, or average for your industry? Do you prefer a targeted audience or a wider group?
Before you hire a professional:
Ensure that you are clear on the results you want from them.
Make sure that they understand your expectations and provide you with a detailed plan of action to deliver what you want.
Be on the same page to help them get you on the first page.
#2: Rely on Referrals and Not Just Google Search
SEO agencies in India can surely do their bit to rank their own websites high on search engines. After all, how can you trust them to do for you what they cannot do for themselves? This is precisely why you should not just depend on Google search for top SEO agencies. Good old word-of-mouth advertising is more reliable than hiring the right SEO agency.
Look out for positive reviews from trusted sources. Seek references from other players in your industry who have availed of SEO services in the past. Talk to other clients about their experience with the said agency. Referrals from people who understand your business can help you save a lot of time & money. Ask for case studies from the SEO consultant.
Choose a partner who has a proven track record of delivering success with excellent customer service. Ask for proof of performance on specific goals that you wish to achieve.
#3: Set a Clear Budget in Advance
What's the amount that you wish to spend on SEO? Do you have a long-term commitment? The budget can be a decisive factor in selecting the right vendor. SEO should ideally be a long-term strategy and not just a quick fix.
If you have a limited budget, you may have to rely on free resources or work with individual freelancers. If money is not an issue, go ahead and hire India's best SEO company. High-quality services do not come cheap. Fix an SEO strategy meeting with a couple of agencies to discuss the scope of work, schedule, and pricing.
Do not compromise on quality in a bid to cut down on expenses. Mediocre work may do more harm than good for your business. Choose the consultant who provides the best value for money.
#4: Know the Metrics Used by the SEO Agency
It is essential for both the business and the consultant to be on the same page regarding the aspect of SEO key performance indicators (KPIs). The method of tracking the progress should be precise at the outset, and there should be no room for confusion.
Most SEO agencies in India have a methodology to assess the performance of an SEO campaign. This helps them to undertake suitable course corrections and optimize the campaign. A professional agency should have a clear understanding of the metrics that are vital to the client's business.
Some of the top KPIs in SEO are as follows:
Conversion Rate: Percentage of visitors on the website who take the desired action
Organic Traffic: Number of visitors on the website coming from search engines
Keyword Ranking: It is the position of your website on Google for specific keyword searches by the users
Bounce Rate: It is the percentage of visitors on your website who leave without taking any action. It also indicates how quickly they leave your website.
Average Page Load Time
Backlinks: Total number of pages that link back to your site
Total Pageviews
SEO consultants use several tools, like Google Search Console, Google Analytics, Ahrefs, Moz, etc., to track these KPIs.
#5: Say a Big NO to Shady SEO Practices
You must demand complete transparency from the SEO agency on the techniques they adopt and the processes they follow. Strictly ensure that they stick to industry best practices and do not use Black Hat SEO techniques at any cost. These are unethical as they grossly violate the search engine guidelines.
Rather than optimizing for the user with the right content, Black Hat SEO tries to manipulate the search engine's algorithms. Keyword stuffing, cloaking, paid links, link farms, etc., may give a quick SEO boost. But the websites may suffer a massive drop in rankings or even be removed entirely if they are penalized by search engines. Be wary of SEO agencies in India who offer a guarantee to rank your websites on search engines. The rankings are based on several factors and are often beyond their control.
Do not buy the agency's bold claims and exaggerated promises. Such short-time gains often come at a heavy price and may cause irreparable damage to your business in the long run. Seek regular progress reports and maintain a constant communication flow with your SEO consultant.
#6: Ask the Right Questions
Posing the right questions will provide valuable insights into choosing the right SEO partner for your business. Some of the fundamental questions are:
What is the entire gamut of SEO services you provide?
Why should I prefer you over other SEO agencies in India? What is your track record in the industry? Can you share some success stories of your clientele?
Do you have the bandwidth to handle the entire project in-house? Do you outsource projects?
How do you intend to improve the ranking of my website on search engines? Do you use Black Hat techniques?
Does your team stay updated on the changes to the search engine's algorithms? How did they manage the latest Google update?
Do you provide regular, comprehensive reports containing all the essential parameters, such as rankings, traffic, and conversions?
How do you measure the success of SEO activities? What are the KPIs?
What is the pricing for your services? Are there any additional charges? What if I am not satisfied with the services?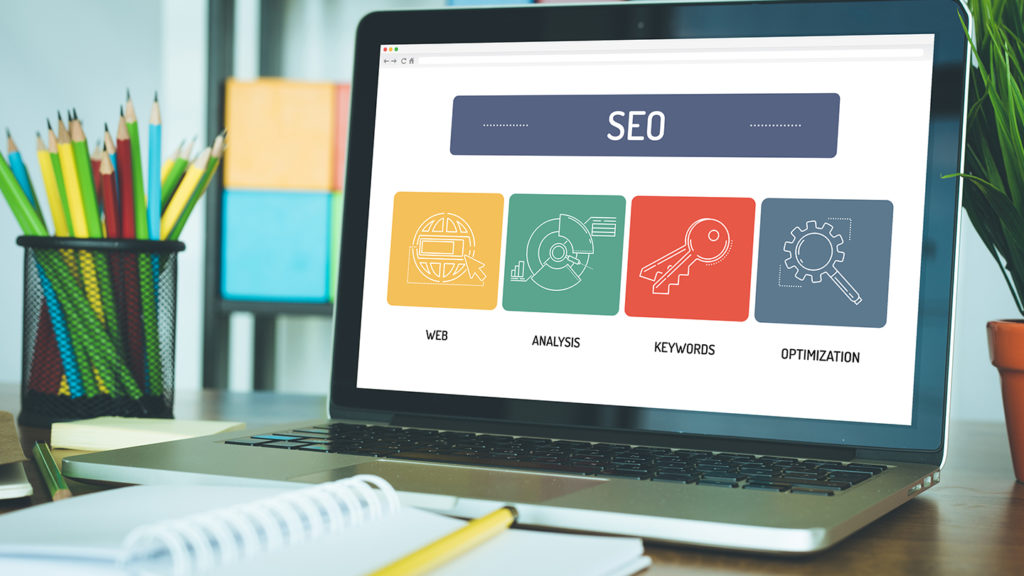 To Sum it Up!
Today, most buyers go online to check & purchase any product. You may be surprised to know that over 90% of them do not go beyond the first page of Google search results. This alone underscores the importance of SEO. Hiring the best SEO agency in India can have a profoundly transformative impact on your business.
SEO is crucial, no doubt. But choosing the right SEO partner is far more critical to leverage its potential effectively.