Facebook's dynamic ads have a unique feature. They help you to promote your entire product catalog automatically. And you can do this across platforms like Facebook, Instagram, and the Audience Network. Here you don't need to create several individual ads. Moreover, dynamic ads help you connect with the right audience for your products. Focused and target-oriented ads are the way to go today, and Facebook's dynamic product ads allow you to do exactly that. Dynamic ads help you to compile all information onto one template and engage audiences with great visuals.
Best Practices for Facebook Dynamic Ad Creative
You can achieve a 30x ROAS increase by implementing some simple practices of Facebook dynamic ads by following these best practices:
1) Customize Creative And Generate Better Performance:
In today's competitive world, it is imperative to stand out amongst your competition. You have to make every visit of your customer to your site an experience. Customization of Facebook ads will take your campaign to a whole new level. Use several templates and add unique features to each template to keep it interesting and engage your audience.
Customization helps create an easy and smooth spread of the message you want to communicate. It also supports and unlocks the potential of each of your products in your catalog. The idea is to make an impact on your audience.
2) Convert Carts Into Purchases:
Window shopping is a phenomenon not just for offline shopping but for a lot of people that do online shopping as well. The only advantage you as a business owner have in online shopping is retargeting your audience's focus back to the cart and engaging them enough through compelling ads to make the purchase.
It would be best to track your customer's footsteps and monitor specific events like abandoned shopping carts. Also, when you are retargeting, create Facebook ads keeping abandoned shopping carts as the focal point. Adding offers to the items in the carts or packaging items together could make compelling cases for your audience to get excited and start shopping again.
3) Different Designs for Different Users:
No two persons are similar in this world hence having a standard offer for all does not make much sense. Instead, choose the right dynamic ad objective and stand out with excellent creativity. The right message for targeted audiences with eye-catching visuals that stand out is always more appealing to people.
Modify the ad depending on your audience. Study your audience closely via the metrics and know who your audience is. Keep the information concise with clear communication, lead with what you want your customers to notice about your product, keep the text short, and use popping colors and visuals.
4) Retarget For Better Retention:
Retarget has become a necessary trend today in order to bring back customers again and again to the same brand. It is a crucial step to see customer loyalty. But you don't get this loyalty for free. You will have to be vigilant about your shopper's shopping pattern. You will have to grab your customer's attention and retain it until it converts into a purchase, and you will have to do this via these Facebook ads.
Whether it be the apparel section or any other, if you see that your customer has purchased a particular item or items from your catalog, study their interests and create custom ads every few months based on their buying pattern and introduce new products and promote new products.
5) Use Dynamic Messaging:
If you have a well-developed website or a large inventory, dynamic ads will create an easy path to find customers searching on Google for what you offer. However, what you offer in your ads and how you present that offer makes a huge difference. Clear-cut messaging is the way to attract customers. The right kind of messaging will increase your ad relevance and drive user engagement.
You need to increase your ad relevance and drive user management. Messaging will help you reach a wider audience. The message should set you apart from the rest of your competition.
6) Add Countdown Ads:
Always try to cash in on the idea of a limited offer. You will have to create a large number of video ads with different counters and multi-touch sales funnels for the countdown ads to work. Choose the correct template and then customize the template, choose the target audience, and publish the campaign.
These deals grab the audience's attention really fast as these ads display unique offers that are about to expire. It is a perfect way to push customers to buy your products. You can configure these ads to expose them to a buyer several times during a short time. These dynamic ads get more clicks, increase engagement and increase the chances of conversion.
7) Let Go Of Boring Background:
A white background is a thing of the past; besides, it sends an unclear message. The overall package should be eye-catching if you want to engage the audience. You don't want to send just another generic ad out to the market where thousands of such ads are floating around. Opt for more colorful or, even better, choose a color from one of your product's packaging colors. This choice will have continuity, and it will also connect with the audience.
Or, you could get your own design team to create branding in the Facebook ads and align it with your brand's voice. Keep the landing page consistent with your ad. Use the right images and get your image sizes right. You can create a carousel and slideshow. And don't underestimate the psychology of color. Different colors create different emotions in the human mind. Keeping this in mind and understanding what you want the audience to take away from your dynamic ad, make the background.
8) Speed Up A/B Testing:
This practice helps you compare two very different versions of your Facebook ad planning by changing variables such as images, text, audience, and placement. Then, you can show these two versions to separate audiences. So if there are two separate test groups, each group gets to see only one version. Then based on their reactions, you get to know which version does well.
A/B testing gets usually suggested when trying to measure changes to your advertising. Or if you are trying to compare two different strategies quickly. And before you select a variable to test, choose a hypothesis for your test. Then, you can create an A/B test in the ads manager or the experiments tool.
9) Customized Feed For Clearance Sale Is A Must:
Some ads can specifically get created for the top-selling products. But it would help if you also took the time to develop a proper strategy to come up with campaigns explicitly designed for products that do not do well. This practice is a potent dynamic ad strategy, so take it seriously. It will help you to sell all your worst-selling products.
In these ads, create catchy slogans like buy one get one free, last chance, limited offer, and products at a discounted price. It increases the chances of sales by 90%.
Some Useful Tips for Facebook's Dynamic Creative Optimization
Choose the correct creative assets and always prioritize quality above quantity.
Think about how you can optimize the use of multiple call-to-action buttons in your dynamic ad.
Reach the right audience by retargeting.
Create to-the-point copy/content since the audience on Facebook is looking for short but gripping content.
Use visuals in the ads that grab the attention of the audience.
Time-lapse, loop, and animation add value to your ads and creates interesting movements.
Avoid adding text to images, as the message may get lost with everything already happening in the picture.
The first few seconds matter, and the attention span of the current audience is short. Everyone is looking online for the next big thing, and make sure you provide that excitement.
Always add your brand logo to the end of the video for better retention by the audience. The brand will then get etched in people's memory.
Design your ads in such a way that they can watch them with or without sound. In addition, always add captions in the ad.
Choose a vertical aspect ratio while creating the video, as most people hold their phones vertically.
Create dynamic ads with templates to grab the attention of the audience.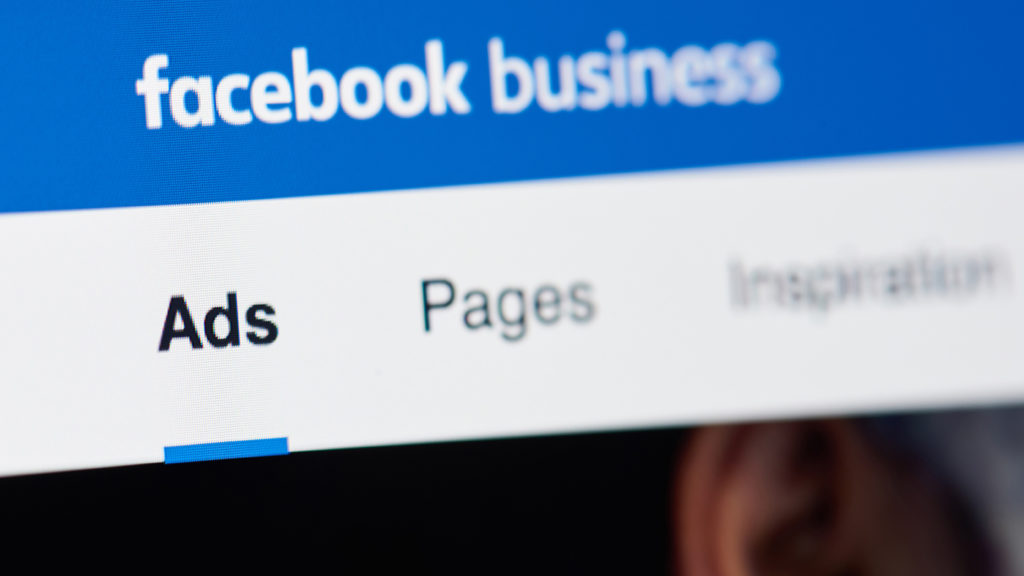 Conclusion
There are over 5-6 million advertisers on the Facebook ads platform, and you have to ensure your ads are a class apart from the rest. Remember, it is a competitive market, and your audience is spoilt for choice. So use every tool you can to create the best eye-catching dynamic ad. And yes, this may mean that the price you may have to pay in making these ads and reaching your audience may be high, but it is worth it. As more and more competitors join the user feed, your fee for creating these ads increases, but keep in mind that if your ads are the best, you spend less money acquiring a customer. And that is a win-win for you.