Facebook is currently one of the most used social media platforms. It has over 2 billion monthly active users. Thanks to its large yet diverse user base, businesses of different constitutions and sizes can grow their brand and increase their revenue using this platform.
However, just creating a random Facebook post or ad is not enough. You need to incorporate proper Facebook creative dimensions to ensure the campaigns yield good ROIs.
In this article, we are going to show you nine actionable tips to manage your ad creatives and maximize your FB revenue.
Why Should You Focus on Creatives in Facebook Ads?
Rules to Manage Your Facebook Ad Creatives for Better Results
Now, let's take a look at the rules of managing creatives that can maximize your Facebook ad revenue:
Use a Clear Call to Action
The main objective of your Facebook ads is to make people take a particular set of actions. It can be downloading the app you're promoting, encouraging them to purchase, or making them visit your website.
However, the audience will have no idea what to do if you don't add a clear call-to-action or CTA. So, they will simply move away without taking the actions you want them to take.
So, you need to add a clear CTA in your ads or ad creatives to make it easier for your audience to take action. For instance, if you want the audience to visit your website, you can add a simple CTA like "Visit Our Website" or "Learn More."
Not sure which CTA would be perfect for your Facebook ads? In this case, keep testing multiple options to see which one works the best.
Concentrate on the Value Proposition
Keep the Creative Simple
Most Facebook users are unlikely to stop to read a long and complicated message or a super complex video while scrolling through their News Feeds. The solution – make your ad creative as simple and easy-to-consume as possible.
It means using snappier copies that are crisp, short, and clear. Short videos and clutter-free images that are easy to comprehend. The point is that your audience should be able to understand what you're trying to say without putting much effort.
While it might seem like a great idea to put a lot of information within the small Facebook creative sizes, don't do it. Keep the creative simple, and you will have better shots to deliver your message to the audience.
Keep It Relevant
Facebook has created its ad algorithms to show your ads to the people who might be interested in your offerings. Therefore, if your ad creative is not relevant to the offer, Facebook might not display your ads to the relevant audience.
And even if the ad's offering is relevant to the audience, if the ad creative isn't relevant, even the most qualified audience might just scroll past your ads.
Now, the question is – what can you do to make sure that the ad creative is relevant to your audience?
It's simple. Just make sure that the image and the ad copy complement each other. Some of the best creatives for Facebook ads are those where the ad image, copy, and CTA has a perfect synergy. Just putting an image of a beautiful model won't make people interested in your products.
It's time to think carefully about what you would have wanted to see if you were in your prospective customer's shoes. After that, try different images with your ad copy and perform A/B tests to find the most relevant ad creative.
Test Different Ad Formats and Placements
On Facebook, different ad formats have varying sets of pros and cons. For instance, while video ads are a perfect tool to boost brand awareness, it's not that effective in bringing actual conversions.
Similarly, even though the carousel ads are the perfect tool for showing different products and driving conversions, they might not work well with the kind of product you are trying to promote.
So, you must test different ad formats to see which ones are capable of driving the results you desire.
You can do the same thing with Facebook ad placements too. For example, some ads might work better if you place them on Facebook stories instead of the News Feed. Again, there is no way to know which works better for the product or service you are promoting unless you go through the proper A/B testing phase.
But don't worry – testing multiple versions of ads is quite easy on the Facebook platform. So, test different Facebook creative dimensions with different ad formats and placements to find the best result.
Use a Video to Tell Your Brand Story
Videos are, without a doubt, one of the most powerful mediums to stimulate the emotions of your audience and connect with them on a much deeper level than any other kind of content.
A video, if used properly, can become the most effective way to connect with your target audience and increase brand awareness.
To achieve all of these things perfectly, you need to keep these things in mind when you are working with a video ad on Facebook:
The video content used for the ad should be crisp, clear, and engaging.
Every video content must have the right captions so people who are watching it without sound can understand what you are trying to say.
You can also use Facebook Live to connect the brand you are promoting to the audience in real time.
Keep these tricks in mind when you're designing the next Facebook video ad.
Optimize the Creative for Mobile
According to a Statista report, around 81.8% of all Facebook users only use this social media platform via their smartphones. In fact, nearly 98.5% of all Facebook users surf through it using some kind of mobile device on a regular basis.
So, what do these kinds of statistics mean for you?
It means that you need to make sure that your Facebook creative sizes are perfectly optimized for mobile users. You need to use photos and videos that look good on mobile or tablet screens.
Your ad copy must also be shorter and snappier. Plus, your ad's CTA must also align perfectly with the creative and copy to ensure it's visible in the right place on mobile devices.
Include Video Captions
Facebook is a diverse online platform where people consume content in a variety of different ways. Some people are watching videos but keep the sound off. Some people always keep the sound on, but they are not interested in watching videos that often. There are also others who are mainly looking to consume different Facebook videos with complete attention.
In short, you don't really know how your audience usually consumes the video content. So, to make sure they understand what you are saying and can engage with the video, you must add video captions.
This is a really important step, especially if you are targeting audiences from multiple countries and not all people speak your native language.
Captions are also a great way to help people with hearing impairment engage with the video content.
Last but not least, captions can also boost the SEO score of your Facebook videos. This helps the Facebook algorithms index the caption's texts and make them more searchable.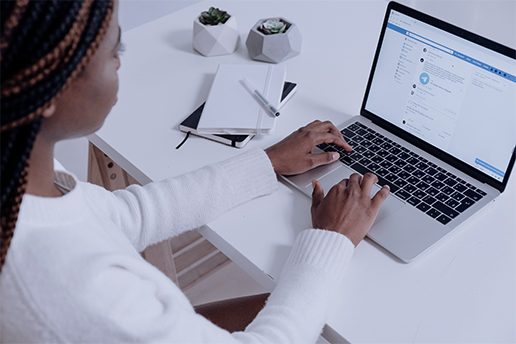 Use High-quality Images
The image is the first thing your targeted audience is going to notice in any Facebook ad. According to multiple studies, people are more likely to engage with your Facebook ads if you use a high-quality image in your ad creative.
But how can you determine if your Facebook ad creative's image is high-quality or not?
First, you should choose a picture that looks good on both desktop and mobile to make sure the image's quality is high. Second, the image must be relevant to the product or service you are trying to promote.
Finally, don't add too much text to an image. The best creatives for Facebook ads should be high-quality, crisp, clear, and with as little text as possible.
Wrapping Up
We hope this article helped you optimize your Facebook ad creative dimensions to bring forth a good ROI. If all the data is too much for you to handle, we advise you to sit back and test all those factors one by one to find the best fit.
Always remember that the combination which worked for one brand's campaign might not work well for another brand.
So, make sure you perform proper A/B testing when incorporating these tips to have a successful FB campaign!