Email marketing has always been a valuable part of any business's digital marketing plan. Whether it's an e-commerce business, Fortune 500 company, or a small business, almost every company invested a good amount of its marketing budget in email marketing.
However, no matter what, email is still a technology that is more than two decades old. With the explosive rise of social media and live chats, is email marketing still a viable form of marketing in India?
What about its future potential? Should you invest your precious marketing budget, resources, and time in developing an email marketing strategy in this era of social media? How can email marketing help your business?
In this article, you will get answers to questions. But first, let's explore what email marketing actually is!
What is Email Marketing?
Email is one of the earliest forms of online communication. And it's also one of the most cost-effective and efficient forms of digital marketing out there.
Of course, we have a lot of modern marketing and communication methods available these days. For example, social media platforms and live chat. However, email still has one of the largest user bases, which is nearly as much as 4.1 billion. Not even Facebook and other popular social media platforms have this many users.
What's more, email marketing can earn you $36 for every $1 you spend, making it a crucial tool in every digital marketer's arsenal. There is no wonder that email marketing is still counted as one of the most effective forms of digital marketing, beating even SEO, social media, and affiliate marketing.
Still, there is no arguing that it's a decade-old form of communication, and people communicate primarily via text or social media these days.
Does that mean email marketing has no future anymore in India and all over the globe? We will talk about that in the upcoming section.
Is Email Marketing Outdated?
Even though social media platforms are on the rise these days, most audience demographics are still using email more than any other digital platform.
Surprisingly, the number of email users is not stagnant in any way. In fact, the number of email users is still rising every year at a steady pace. Plus, when you're working on email marketing, you won't have to worry about sudden algorithm changes negatively affecting your overall email reach.
What's more, every 1 out of 2 media planners uses email marketing in their digital marketing strategy. Meanwhile, nearly 37% of all brands participating in a 2021 Litmus survey said that they would be increasing their email marketing budget in 2022.
As you can see, email marketing is not outdated, and it's not going out of fashion anytime soon in the future, either. On the flip side, developing a solid email marketing campaign is more important than ever.
Why is Email Marketing Important?
Now, you have a clear idea of why email marketing is not outdated. However, this leads us to another question. How can email marketing help you? And why is it important? In this section, we will answer these questions.
Make the Most out of Your Marketing Budget
Whenever most people hear the word "marketing," they would usually imagine a team of 10+ professionals planning and executing complicated plans and spending hundreds of thousands of dollars to promote a product.
Well, that's not necessarily true.
Sure, a huge team and a large marketing budget will help you reach your customers and sell your products faster. But with email marketing, you can reach out to your audience and successfully promote your business with a small budget and less number of digital marketers.
Thanks to its excellent success rate and higher ROI, email marketing has emerged as a real blessing for small businesses and new startups. These businesses don't usually have a huge marketing team or a large budget.
With email marketing, these businesses can finally get the headstart they have always been looking for without worrying about spending tons of money.
You Can Get More than What You Pay for
Marketing any kind of product or service usually isn't cheap. And even after you have done everything, there is no way to guarantee that things will go just as they were planned.
So, the thing you need to worry about is if your digital marketing efforts are paying off and providing high enough ROIs. This is what will help you understand if your current marketing approach is worth it.
In the case of email marketing, it's actually worth it more often than not.
As you know, it's impossible to predict what each of your customers wants at any given moment. So, your product might not be enticing for a lot of people you send your emails to. However, just because your products are not valuable for them right now doesn't mean they won't be helpful in the future.
Every person that enters your marketing funnel at any point is a potential customer. You just need to remind and convince them that they need your product, either right now or in the near future.
Emails work as one of the best mediums to constantly remind the audience about the products you have and how they can help them. So, if they need similar products or services at any time in the future, your emails will be at the top of their minds, making your business one of the first companies they would look for suitable solutions.
You Can Target the Right Audience, Accurately
Your business may have the best product or service available in the whole industry that is available for an affordable price. However, none of these facts would matter if you're unable to get these points across to your audience.
The product is not going to sell itself. You need the right plan and strategy to target the right audience demographics to keep your sales high and earn profit. After all, you won't want to waste your marketing money showcasing newborn baby toys to newlywed couples, will you?
With email marketing, you would be able to target the audience that had actually shown interest in your products and services in the past.
After all, the email list you get from different mail houses is mostly accurate. All you need to do is craft an attractive and persuasive email that will make the audience interested in your products, so you can maximize sales.
It's Easier for the Customers to Receive the Marketing Emails
Do you think TV ads are one of the best ways to market your products to your audience? If you do, you might need to re-evaluate your choices. TV, newspaper, and radio ads are designed to cater to a general audience, making them unsuitable for leaving a deep impression on your audience's minds.
Plus, they are not cheap. TV ads alone may burn hundreds of thousands of dollars without showing any substantial results. Email marketing, on the other hand, can get your message into the inboxes of your target audience.
It is common for people to check their email frequently. Around 99% of all email users check their emails at least once a day. Some go as far as checking it 15 times a day on average. And because of these exact reasons, email marketing can become an exceptionally powerful tool, helping you deliver your message to your audience with ease.
Sure, you won't know if a client will buy your product or service after checking the email. However, you be assured that they have got your message, making it easier to convert them with your future marketing efforts.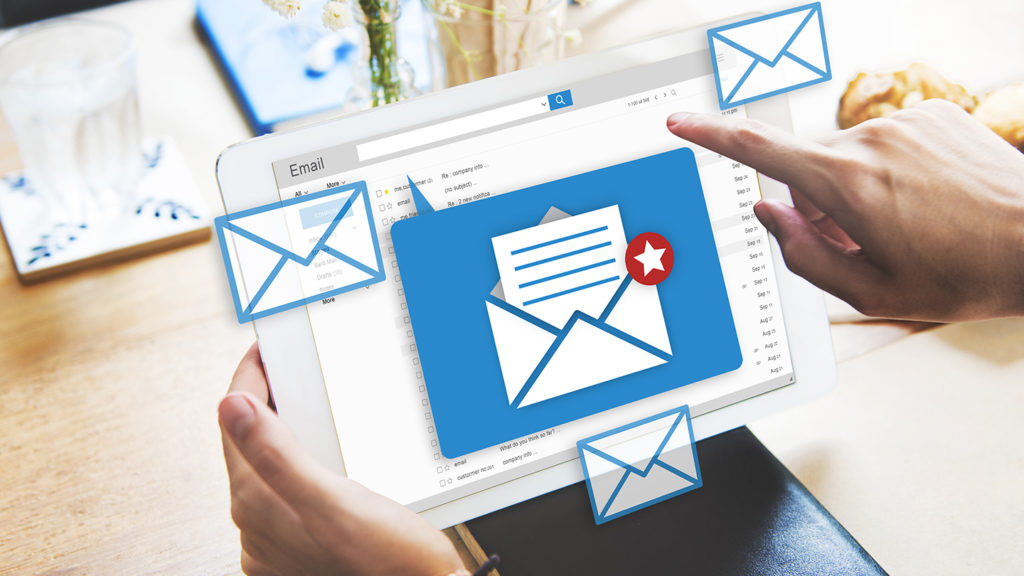 Wrapping It Up
At this point, it should be clear that email marketing is far from outdated. In fact, it's one of the most essential tools in almost every digital marketer's arsenal. The key is to make your emails look less salesy and more persuasive, practical, and convincing.
So, if you're starting a new business in India and looking for a cost-effective method of marketing, you should look no further than email marketing. The email marketing strategy will also allow you to measure various vital metrics, helping you understand your audience and market trends better.
Focus your attention on writing attractive emails highlighting your products and how they can resolve your audience's pain points. Do this, and you will be able to see an increase in conversion rates like never before.