Direct Customers, or DTC, has emerged as one of the fastest-growing sectors in recent years. According to a report from Statista, in India alone, the DTC industry is expected to grow up to $100 billion by the end of 2025, which is a sharp 1,500% rise from its 2015 market cap.
In this fast-growing digital landscape, DTC brands are looking for new channels to promote their products effectively, so they can scale their businesses. And without a doubt, WhatsApp, one of the most popular messaging platforms with a 2 billion user base, has become the new hot target of marketers.
But is WhatsApp marketing effective? And if it is, then how can it bring changes to the current DTC world?
In this article, we will surely answer these questions. But first, you need to understand what WhatsApp marketing exactly is and why DTC brands should pay attention to this messaging platform.
Let's discover them!
What is WhatsApp Marketing?
WhatsApp marketing is a relatively broad term that refers to any activity related to promotion or marketing that takes place on the WhatsApp social media platform. Usually, DTC businesses use WhatsApp Business and WhatsApp Business API to talk to their customers, promote their products, and sell them with minimal resistance.
While businesses can use personal WhatsApp to promote their products, the experts don't recommend it. After all, the WhatsApp Business Platform has many modern features that Personal WhatsApp cannot provide. For example, promoting products or campaign details to a large number of contacts.
Why Should DTC Businesses Care About WhatsApp Marketing?
DTC businesses have a lot of reasons to expand their marketing efforts to WhatsApp marketing. Let's take a look at some facts before we discuss it any further.
WhatsApp is one of the most popular messaging platforms in the world, and it has more than 2 billion monthly active users. There are 340 million active users in India, 100 million in Brazil, and 68 million in the United States. And this is the number of people who are active on WhatsApp at least once a month.
This makes it one of the best marketing platforms for e-commerce or DTC businesses to connect with the audience of a developing country like India that has great market potential.
Apart from that, you should know that more than half of the current WhatsApp users check their messages on WhatsApp at least once a day. Even better, WhatsApp marketing has a solid 98% message open rate. So, your marketing messages will almost always be seen by active or prospective customers.
Plus, people love WhatsApp and the convenience it provides them. So, it can serve as a great platform to chat with your customer. And according to a survey, almost 53% of all e-commerce buyers admit that they would be more inclined to purchase from a company that they can reach via chat.
So, if you own a DTC business that sells its products or services directly to customers, you must leverage WhatsApp marketing.
How WhatsApp Marketing Can Help the DTC Brands
At this point, you should already understand how important WhatsApp marketing is to the DTC brands. So, now it's time to show you exactly how it can help these D2C businesses. We will talk about that in this section!
Increase Conversions and Boost Sales
Lead Generation and Acquisition
Once DTC businesses drive their web traffic or prospective leads to WhatsApp, it will open a two-way communication channel between the brands and the customers. The brands can then use WhatsApp chatbots to interact with the customers and capture important info.
Once businesses have enough information, they divide the group into different segments, identify the most qualified lead, and push them to a sales pipeline.
Simple and Intuitive Shopping Experience
The combination of rich media capability and interactive UI is another reason why WhatsApp marketing is a great promotion channel for DTC brands. WhatsApp Business API also comes with list messages, single-product & multi-product messages, efficient call-to-action buttons, etc.
By combining WhatsApp Business with navigation tools like NLP, DTC brands can easily assist their customers in finding the products or services they are looking for. In turn, this will reduce cart abandonments and drop-outs and boost conversion rates.
Offer Customized Buying Guides
According to an October 2020 Salesforce Survey, nearly 66% of all customers expect DTC businesses to understand their unique requirements and expectations. AI-powered WhatsApp chatbots can help DTC brands engage with their customers on a personal level.
It can also guide the customers throughout the buying journey until the customers finally convert. With WhatsApp marketing powered by AI chatbots, brands can show customized product recommendations to customers, depending on pricing, customer preference, and other crucial factors.
DTC businesses can also use multilingual chatbots, which are absolutely necessary for countries like India for a smooth and free-flowing conversation.
Increased Upsells and Cross-sells
WhatsApp Business Platform makes it easier to recommend add-ons to a customer based on their purchasing history or product choices. It can also help businesses recommend new products to customers every once in a while using their historical purchase data. This way, DTC businesses can easily increase the cart value and gain repeat customers.
Quick Payment Setup
The ability to buy directly from the WhatsApp platform without going through a complicated checkout process reduces a lot of friction. One of the biggest reasons for the abandoned cart is the complicated checkout process, where customers need to go through multiple steps and platforms.
With WhatsApp Business, customers can pay without leaving WhatsApp. Even if they make purchases through recurring payments, the chatbots can easily send them a notification every month so they can pay the EMI on time.
With built-in payment links and seamless checkout experiences, WhatsApp marketing can help DTC brands increase their conversion rates and ROIs.
Successfully Re-engage Your Customers
One of the most effective and powerful features of WhatsApp marketing is Promotional Messages. Thanks to the high message open rate and CTR of the WhatsApp platform, DTC businesses can recover abandoned carts and re-engage their existing customers' or leads' attention through a series of well-planned Promotional Messages.
With WhatsApp marketing, DTC businesses can:
Retarget leads and existing customers with abandon cart reminders.
Provide customized discounts and other offers to encourage prospective customers to buy your product.
Re-engage with past customers by sending them feedback forms, updates on the latest offers, product recommendations, etc.
Deliver Great Customer Experience
90% of all customers expect to receive immediate replies to their queries. Meanwhile, 78% of customers say that they are unlikely to make a purchase again from a business that provided them with a poor customer experience.
With WhatsApp marketing strategies equipped with the right tools, DTC companies can provide on-demand customer support and help their leads at every step of the buying journey.
With WhatsApp chatbots, businesses can help customers with any queries related to sales, refunds, offers, payments, order tracking, and much more with ease. This way, the buyers will have a better customer experience, leading to enhanced satisfaction, loyalty, and customer retention.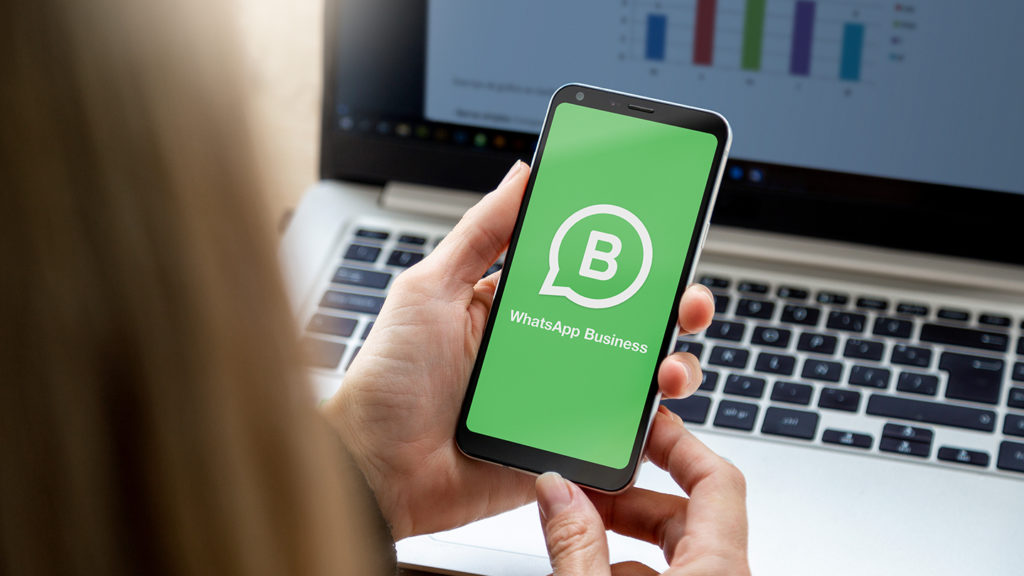 Wrapping It Up
Facebook IQ insight says that 59% of all users would like to connect with the brands via texting to finish their buying process. That's why WhatsApp marketing can become one of the most important promotion methods for sales and growth of DTC brands.
WhatsApp Business Platform can harness the power of AI and several other tools to connect with customers on a personal level. This, in turn, will improve the conversion rate, ROIs, and customer satisfaction, helping the DTC brands grow their business exponentially.